Every trader has tools they use for their trading. These are all the trading tools I use. While none of them will turn you from an unprofitable trader to a profitable one (you need to put in the work to do that), they can give you the tools to help work on your edge and also find potential setups.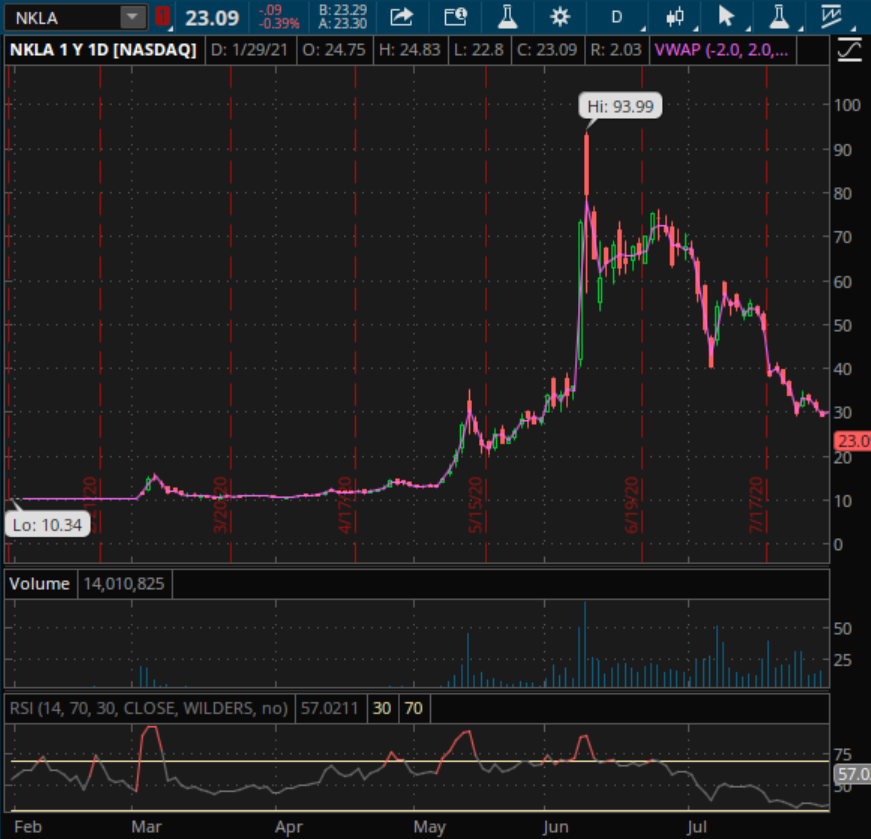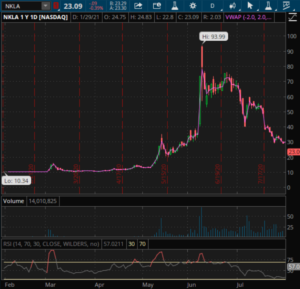 I've been using Thinkorswim desktop platform as my main charting and level 1 quote platform since around 2008. In fact, around 2008-2011 I used Thinkorswim as one of my brokers, as I liked to short stocks back then like I do now, and they had good borrows at the time. I no longer use them as a broker, but I keep $50 in there just to keep the account open so that I can continue to use the ThinkDesktop platform.
The ThinkDesktop platform is highly customizable, and I've always preferred the color schemes and look and feel compared to other charting platforms. There is a HUGE inventory of studies and indicators. There is also the ThinkScript language which allows you to create your own custom indicators. While I don't trade options much other than the occasional basic put option, I've heard their options tools are excellent. Finally, I make heavy use of their OnDemand feature, which lets you go back and replay any trading day for any ticker up to several years ago. It's been huge for me for backtesting purposes.
The biggest problem with the ThinkDesktop platform is that it can be a memory hog. However, it's not an issue for me as I've got 48 GB RAM on my desktop computer. There's also been a few instances in the past where the charts would lag near the open during highly volatile market days, although I haven't experienced that issue for the past few years, so it appears that maybe they've corrected it.
I also use the Thinkorswim mobile app for watching stocks when I'm away from my desktop computer.
I use Scanz for my real-time premarket and regular hours scanning. There are a huge number of ways you can develop your own custom scans. I use it to find gappers and also stocks trading on unusual volume. I also use it for price and news alerts. It's also a great tool to do a quick lookup of characteristics of a stock like market cap or float, although at times I've found the float information to be inaccurate.

Trade Ideas is another real-time market scanner I use. I mainly use it to find stocks forming flags on high volume, or stocks on my watchlist forming flags. It's very powerful and customizable. Trade Ideas is very powerful in the sense that you can scan in real time for intraday chart patterns (like breakouts from consolidation). The biggest limitation is that it can be pricey. As a trader, the monthly fees of some of the tools you use can add up.

I've been using Stockfetcher since I first started trading back around 2008. It's always been my primary end-of-day scanning tool for generating watchlists for the next day. You can create your own custom scans to help find the best opportunities that fit your trading strategies. It's also extremely inexpensive (only $25 per quarter).

Dilution Tracker is my number one tool for assessing the risk of a stock offering. It's also my primary tool for determining a stock's market cap and float, as it's the most accurate for that since it has the most up-to-date information on those statistics.

FinViz is a free website where you can do basic scans or look at basic details of individual stocks (market cap, float, EPS, institutional holdings, etc). I like to use FinViz as an additional tool for examining details like institutional holdings.

Edgewonk is an excellent trading journal that I use to assess the effectiveness of my trading strategies. You can create your own customizable statistics (for example, I track the float of the stocks I trade), and it can generate many useful stats to help you refine your trading edge. It's one of the most detailed journals out there. The downfall is, since you can track so much detail of your trades, journaling can be somewhat tedious. However, if you want to be a really good trader, the tediousness can pay off. It does have the capability of importing trades from certain brokers to help you save time, although personally I manually enter all my trades.
TradePerformance is an old Windows-based trading journal that I've been using since 2012 or so. The product is no longer available and you can't download anything from there anymore, but I still have the old downloadable executable and still use it for journaling since I have journals in it dating back to 2012. It doesn't give the same level of stat detail like Edgewonk, but it's a nice quick journal for me to use for continuity from previous years and in conjunction with Edgewonk.

IU is one of the best trading chat rooms that I have experience with. I'm basically a "legacy member" and was there before they were called IU. They started as an old chat room called "Green on the Screen" run by an old trader named Muddy who has since passed away. They teamed up with Nate Michaud, who had a site called InvestorsLive at the time, and formed IU. While I don't rely on their alerts (I'm a self-sufficient trader), I sometimes lurk in chat just as an additional source of info. Nate is an excellent trader and offers great insights to the stocks that are being traded, which are often some of the same ones I'm trading. Some of the things I learned in that chat are things I still use to this day. For example, Muddy was a big fan of using 10/60 moving average crosses as potential entry signals. I still use that as a potential signal for certain setups to this day.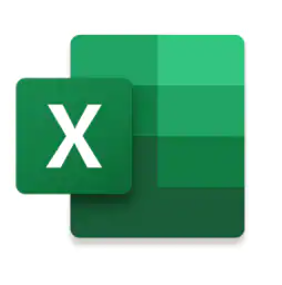 I used plain ol' Excel for strategy development and evaluation. I have hundreds of spreadsheets dating back to 2012 where I've tested and refined a variety of trading strategies that have helped me become the trader I am today. In fact, check out my article here where I give an example of how I will use Excel for strategy development.
Disclosure: I am an affiliate for InvestorsUnderground, Scanz, Trade Ideas, and Edgewonk, and receive a commission for people who sign up through links on my site. However, these are tools that I regularly use myself and would not be an affiliate if I did not use them.